Key Signature Entertainment is your full-service live music and entertainment booking resource, dedicated to building relationships and connecting customers to talent.
Good People, Good Music.
Your full-service live music and entertainment resource.
Good People

Event Professionals & Their Clients
• Event Planners
• Meeting Planners
• Special Event Coordinators
• Catering & Sales Managers
• Social Programing Managers
• Membership Directors
• Wedding Planners
Good Music

Professional & Talented Musicians
• Local, Regional, and National Bands
• Acoustic Music
• Background Music
• Beach Bands
• Classical Ensembles
• Country Bands
• Jazz Bands
• Party/Variety Bands
• Rock Bands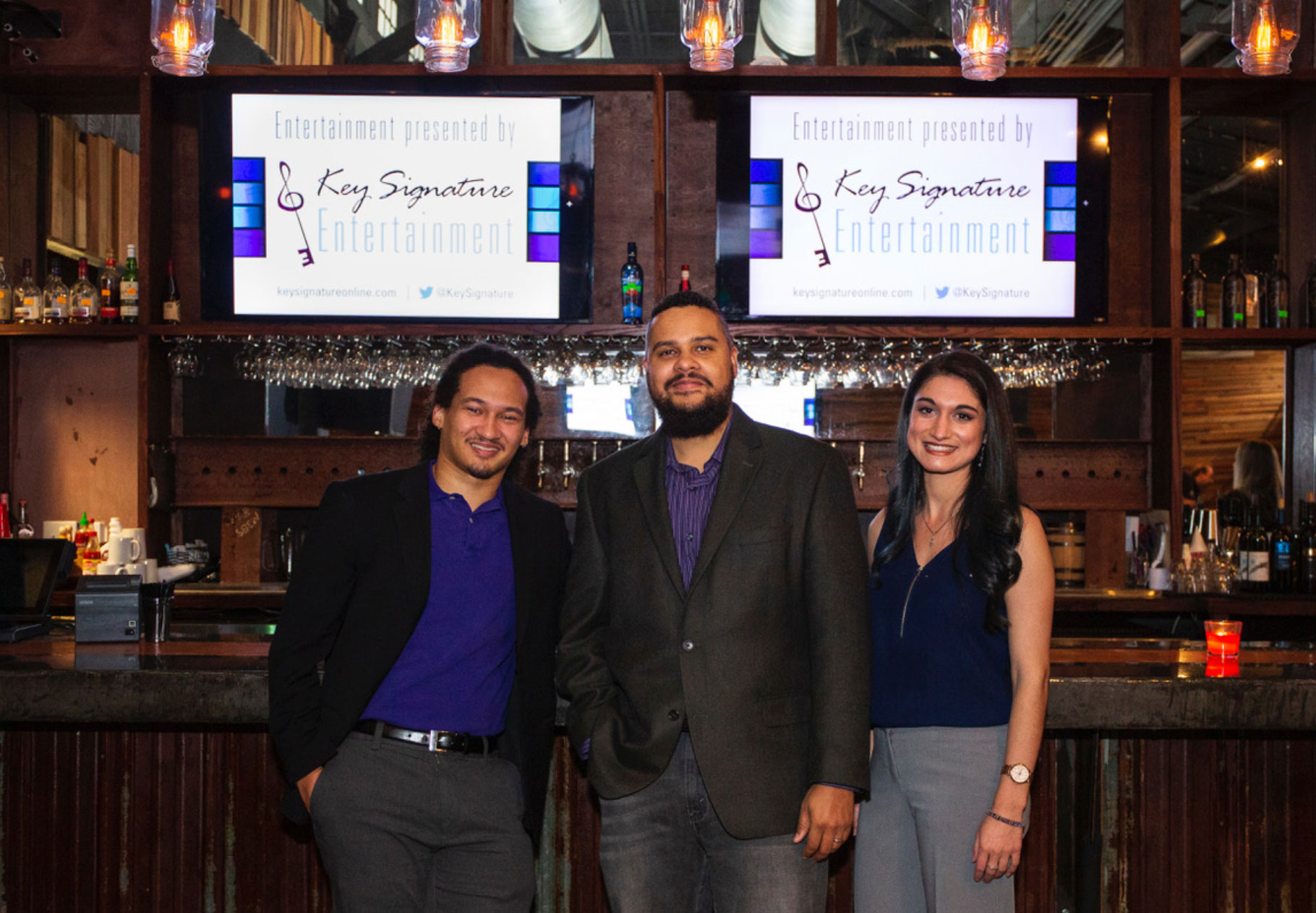 Services

• Band Booking
• Research
• Vetting
• Concert Production
Key Signature Entertainment is a company of musicians who work with musicians. Our specialty is taking your ideas and creating a live music experience for both you and your guests to enjoy.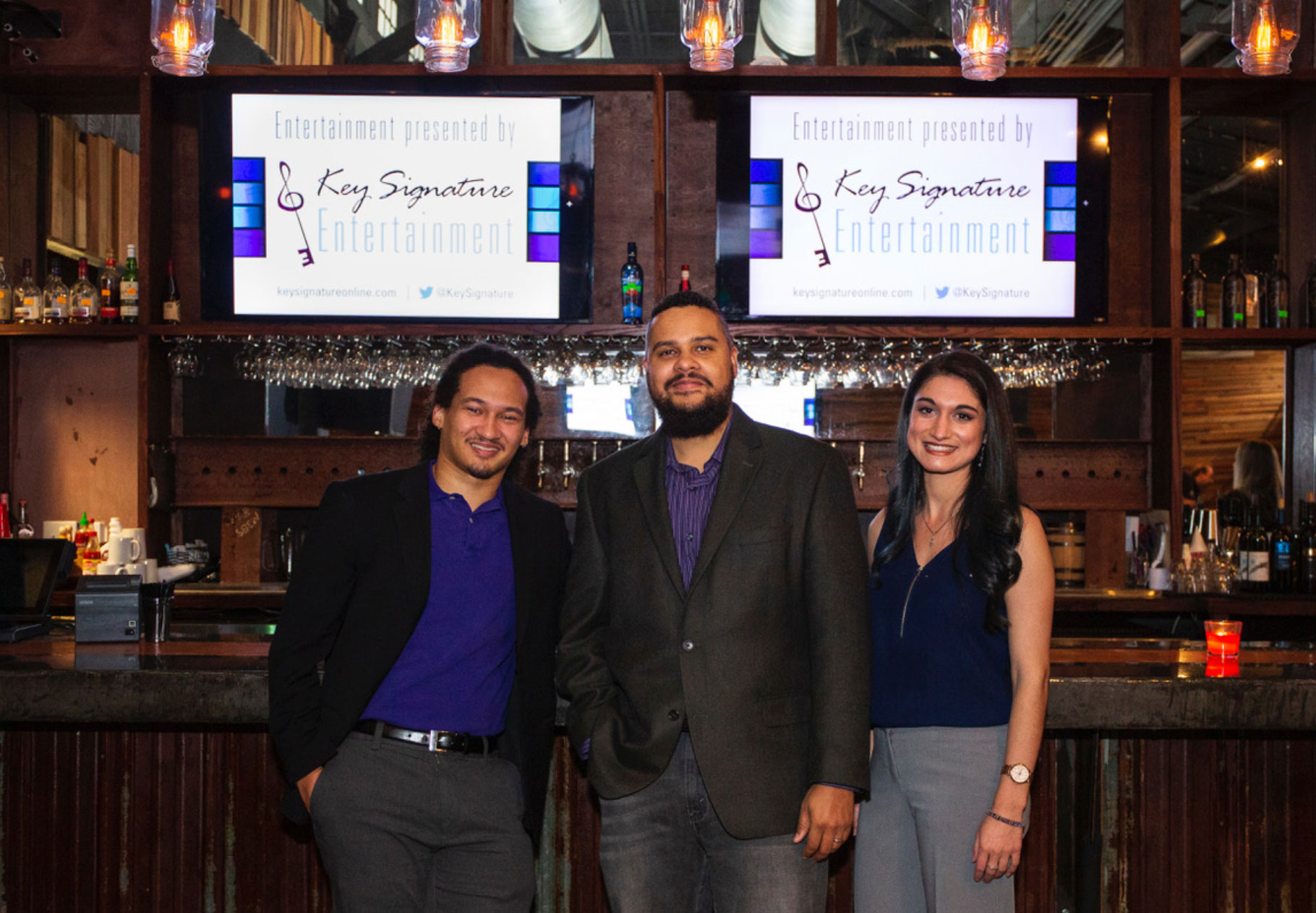 "These guys are great. Excellent communication and quick responses. We had a short amount of time to find some live music, they gave us multiple options with the times and pricing immediately. We made a quick decision and the trio we had playing was excellent. We were very happy with the music they played at the event. They played exactly what we asked and it was not too loud or overwhelming. We will definitely be using them in the future and I would absolutely recommend them to anyone looking for musicians or a musician to play at their event."
"Key Signature always recommends the right artist for each event! With a large range of talent, they are perfect for any event , BIG or small! It's truly a pleasure to work with Brandon, Mikayla, Tius and team as they always responds in a timely manner and never miss a beat! Thank you!!"
"Brandon & his team were excellent partners in securing entertainment for my firm's conference. I trusted Brandon to select an entertainer that fit the needs of my audience, and the end result was a perfect match. The sourcing, planning, and execution was seamless and they were extremely responsive to messages. I look forward to working with KSE in the future. Thank you, Brandon & team!"
SUBSCRIBE TO OUR NEWSLETTER

Join The Key Signature Mailing List CONTACT US
Key Signature Entertainment
P.O. Box 342
Matthews, NC 28106
704-568-1968
info@keysignatureonline.com