Call Us To Book A Live Band For Your Next Event Or Go To Our How To Book Page To Fill Out The Form. We'll Work With You To Find, Select & Secure The Best Live Music For Your Event.
Key Signature's COVID-19 Mission Statement
Key Signature Entertainment has implemented Event Safety Guidelines based on the Count on me NC General Best Practices Training Course that our team completed, along with observing up to date CDC guidelines. We understand that the live event industry is being greatly impacted by the COVID-19 pandemic, and it is our hope that our community can come together to overcome these challenges. In the meantime, we have transitioned to supporting the needs of event professionals through in-person, hybrid and virtual live music options. Through collaboration, Key Signature has partnered with other event pros to add dynamic entertainment options to support our KSE family and meet the needs of human connection through music. 

Key Signature Entertainment is now offering Virtual and Hybrid Live Music Options to meet the needs of the evolving event industry. Learn more about our Virtual/Hybrid Live Music Options here.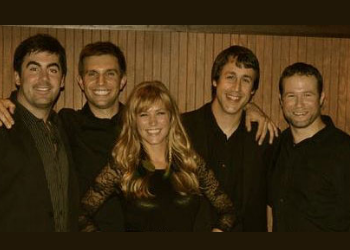 5 on Sundays steals the best music over the past 50 years and blends it together with high energy...
SUBSCRIBE TO OUR NEWSLETTER

Join The Key Signature Mailing List CONTACT US
Key Signature Entertainment
P.O. Box 342
Matthews, NC 28106
704-568-1968
info@keysignatureonline.com