Originally from South Africa, Justin Taylor has made a name for himself in the States as a hired gun and now a solo act, inviting listeners into his story with each and every performance.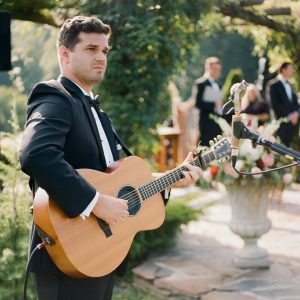 Early in his career, Justin worked as a session musician and opening act for popular artists including Fall Out Boy, Hoobastank, Staind, Evanescence, and 3 Doors Down, to name a few.
Q. What style of music do you play?
A.  Folk / pop / singer-songwriter / background music.
Q. How long can you play, and how many instruments are in your set-up?
A.  3 hours with one 15 min break is most common. I have done 4 hours with 2 breaks many times and, rarely, I have done 5 hours with 3 breaks. My setup is solo, acoustic guitar and vocal (some live looping).
Q. Do you play in other configurations?
A.  Yes, I have 3 piece acoustic ensemble, that includes me on acoustic and vocal, light percussion, and upright bass.
Q. Why did you become a professional musician?
A.  I fell in love with playing live music again when I stopped trying to "make it" for myself, and started trying to serve others. Every event is fresh, in which I must discover my place anew. To read and learn what the event needs. There is a thrill to reading the people in the room, finding the right music and mood, and "getting it right." 
Q. Where are you located?
Q. Do you travel?
A.  I stay in the Charlotte Metro Area.
Q. Why should an event professional book you?
A.  I'm good at what I do, and love what I do, and I feel it shows. Event planners will sense that I take a real interest in them and their vision! I'm easy to work with, fun, friendly and flexible, and most of all, I'm a professional. I answer emails and calls same day (whether I know the answer or not), I arrive on time, dress the part, keep a spotless stage, and go the extra mile. I have a gorgeous sounding guitar, state of the art equipment, and mix sound for the needs of the event (not for my preferences). I try to create enough "invisibility" about myself so that what people remember most, is not me, but how much of good time they had! When people spin around and smile at me because I have connected with them musically, that's awesome, but I don't have to be the star of the show. It's enough for me to serve. To shine light on the event itself by creating the best and most context-specific music I know how to make. 
Q. Do you have the capability of providing your own sound & lights?
A.  Yes, especially to sound.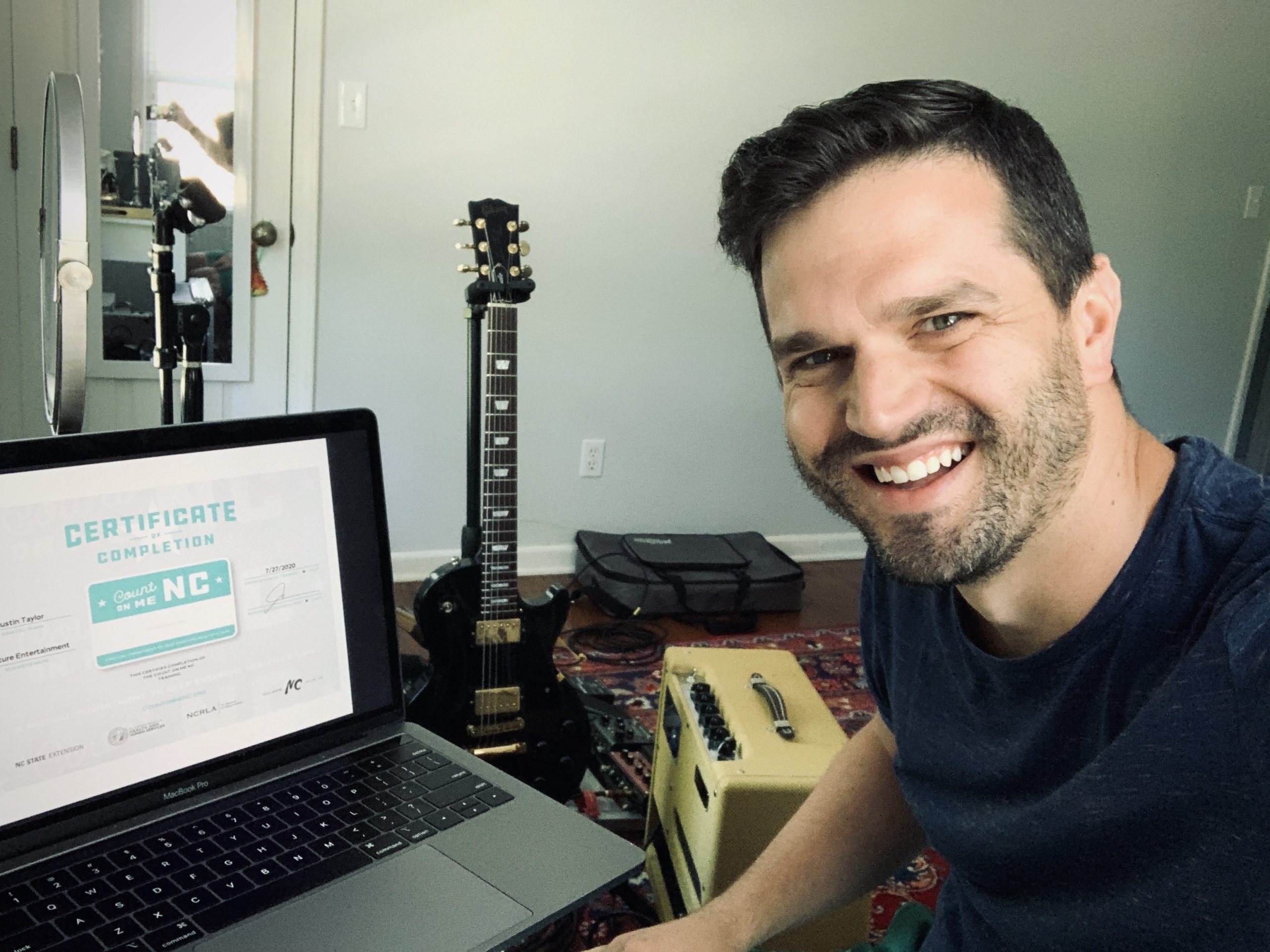 Count On Me NC Certified
Justin Taylor has completed the General Best Practices for COVID-19 Management certification training, making sure event safety is a prioroty. Learn more about the certification and training at countonmenc.org.