Real country and southern rock music is the name of the game with Smokey Jones and the 3 Dollar Pistols. You'll hear everything from Hank Williams to Dwight Yoakam, George Jones, Merle Haggard, Buck Owens, Lynyrd Skynyrd, and many more unforgettable names in classic country and southern rock.
Take it from us: you don't want to pass up on this group. The party starts as soon as Jason Lee "Smokey" Jones and his band set foot at the event site, and it doesn't stop until they leave! If a nonstop high-energy performance, expert-level musicianship, and a loaded song list full of all the best country and southern rock tunes are priorities for you, Smokey Jones is your band. Not to mention, they're some of the nicest fellas in the south!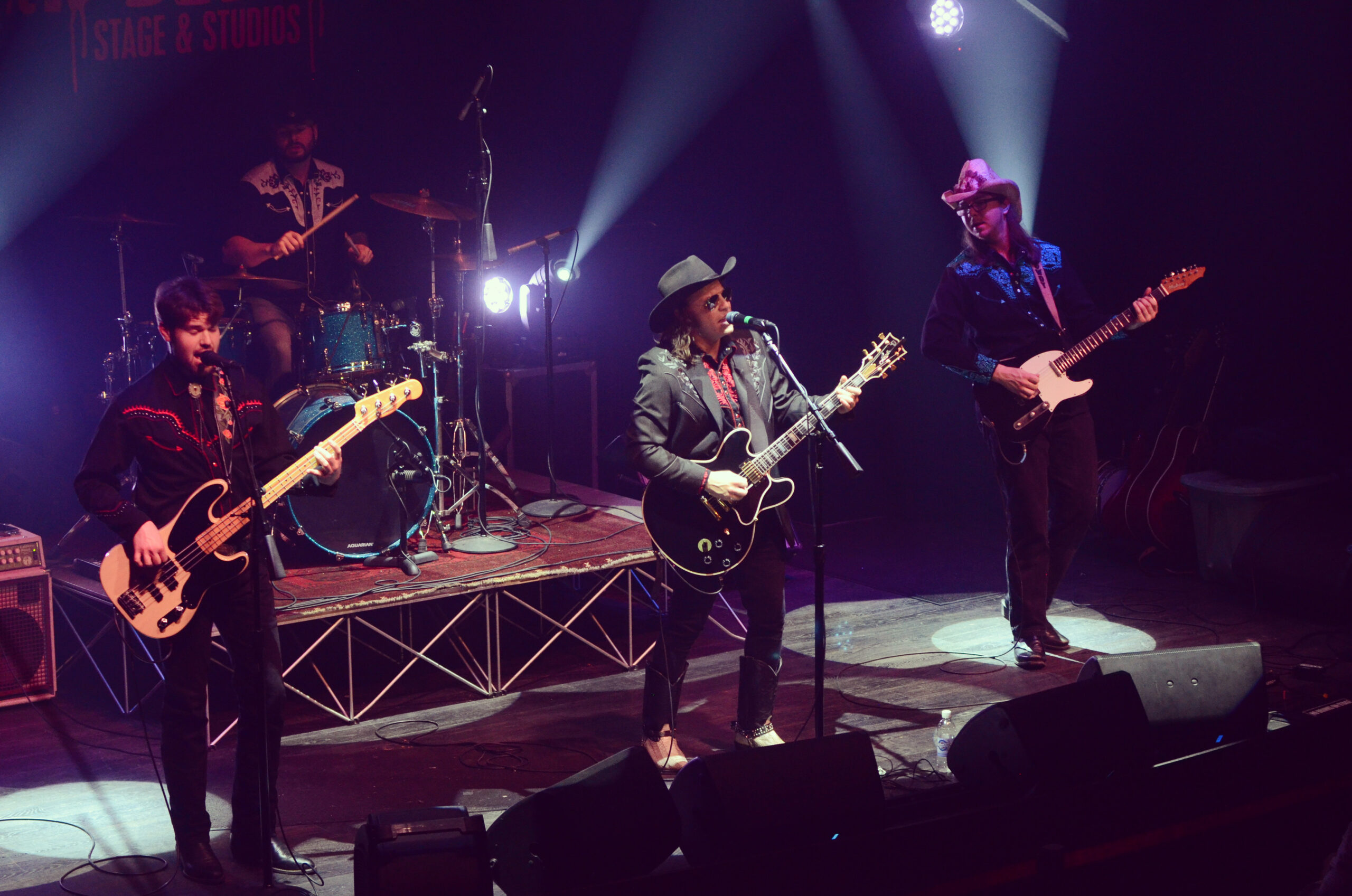 Q. What style of music do you play?
A. That's easy, we play decades of classic country and southern rock hits. We open the set with bluegrass segment which includes banjo.
Q. How many pieces do you typically play as and what instruments are they?
A. The band plays in either a 4-5 piece configuration depending on budget and location, instruments are vocals, bass, drums, lead guitar, banjo, acoustic guitar, and pedal steel.
Q. Do you play in other configurations?
A. If you've got the money, honey, we've got the time!
Q. Why did you become a professional musician?
A. I ask myself the same thing from time to time. I knew I wanted to become a musician after seeing the audience response to a live show on MTV as a child.  It was Nirvana unplugged actually, and although I do country music now, I had a strong connection to rock and alternative music in the early days. I want to be the person who makes songs so good and performs so well that people scream just at the sight of them walking out on stage. With a large fanbase comes power to change the world for the better and I think music and live performance is a strong gateway to positive change in people's lives.
Q. Where are you located?
A. ATLANTA, GA, home of the Braves! 
Q. Do you travel?
A. Yes, we travel as far as needed as budget allows.
Q. Why should an event professional book you?
A. The band puts on a high energy show that keeps the crowd engaged and dancing. Whether the event's goal is ticket sales, alcohol or food sales, marketing, formal events or corporate events, you will get an amazing show put on by a group of seasoned professional musicians who have toured the country for years performing. We have opened for Brooks and Dunn as well as David Allan Coe. We've played the grand opening for Hard Rock Casino in Cincinnati. We have also played sold out shows at Truist Park in Atlanta. In addition to a solid fan base, we dress the part and conduct business with class, professionalism and punctuality.
Q. Do you have the capability of providing your own sound & lights?
A. Yes, we travel with sound and lights capable of hosting crowds up to about 500 people.
Smokey Jones' Bio
Smokey Jones and The 3 Dollar Pistols are not your average country band. They are swash buckling, bull riding, bar fighting, honky tonk legends.  The Jones boys pay an honest tribute to classic country and honky tonk music. It's about the show, it's about the experience. And, it's about being entertained through country music with a twinge of comedy. It's about the supreme musicianship these guys have established through decades of studying the greats. One of the few bands left with pedal steel and twangy guitars, they will take you on a ride through decades of country sounds. Two-stepping, line dancing, beer drinking country music is this band's specialty, a show not to be missed.