Colby Dobbs performs variety keys as a solo artist and with his band, The Colby Dobbs Band, and has earned himself a reputation for being one of the most talented, polished, and unique sounding musicians in the area.
Colby Dobbs is known for his distinct, crisp vocals, as well as his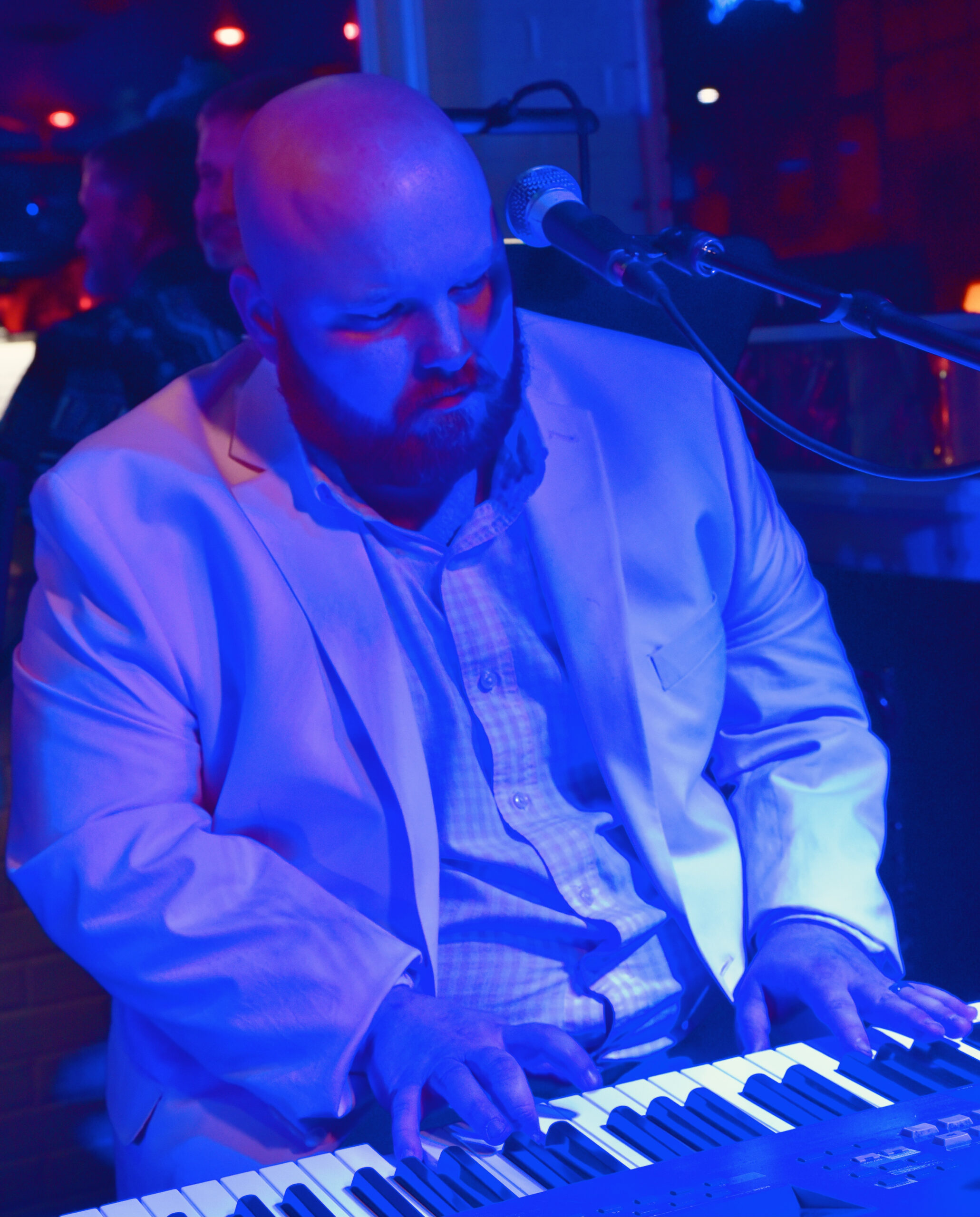 mature approach to playing the piano. If you're booking him for a wine tasting, a corporate party, a wedding, or a private event, Colby can provide the perfect mix of music at the appropriate volume to make any event a success.
He was influenced by the music of great artists such as Stevie Wonder, Steely Dan, Michael McDonald, and Billy Joel. His years of experience playing with bands throughout the NC and SC region have allowed him to create the perfect set list for any event, and his ability to read the crowd's energy and preferences sets him apart from other musicians.
Q. What style of music do you play?
A.  The Colby Dobbs Band plays Top-40, Pop, Jazz, R&B, Country, Blues, and everything in between!
Q. How many pieces do you typically play as and what instruments are they?
A.  I typically play as solo piano/singer, up to a four-piece band depending on the situation.
Q. Do you play in other configurations?
A.  Yes! Depending on the needs of a client, I have led ensembles up to 10-pieces.
Q. Why did you become a professional musician?
A.  I love playing music, and I figured it would be a great job. It hasn't disappointed!
Q. Where are you located?
Q. Why should an event professional book you?
A.  I have extensive experience in performing for events of all sizes, and I've spent most of my adult life building a repertoire of songs that is into the thousands! I am a career musician, and perform between 250-300 gigs yearly up and down the east coast. As a bandleader for events, I work with coordinators to ensure that every detail of the event runs smoothly, and I work with the band to create a list of songs for the evening custom tailored to what the client envisions. As a solo piano player/singer, I'll work with clients to make sure the music selection provides the right ambience they are looking for. I also have handled MC duties at hundreds of events over the years, and am very comfortable with doing that as well!
Q. Do you have the capability of providing your own sound & lights?
A. I have everything you need to create an atmosphere ranging from quiet dinner conversation background to lively and upbeat dance party, lights and full setup included!