Holly Hopkins Jazz is a versatile jazz trio consisting of guitar/bass combo, drum set, and female vocals.
Holly Hopkins Jazz performs a wide variety of jazz and blues music, from classic to more modern styles. While best known for jazz & blues, the music selection also includes pop, R&B, '70s and '80s variety, and even a dash of country or Irish/Celtic on occasion. Holly Hopkins Jazz also attempts to fulfill on-the-spot song requests when possible.
Q. What style of music do you play?
Q. How many pieces do you typically play as and what instruments are they?
A. I love highlighting our trio group! Creative guitar/bass sounds, sophisticated drumming, and velvety vocals!
Q. Do you play in other configurations?
A. When needed, the guitar/bass and vocal duo can be provided.
Q. Why did you become a professional musician?
A. People asked! Literally, people asked where I performed which prompted me to enter the professional musician arena. I am so glad they asked! HHJazz musicians have been professional musicians for many, many years and highly regarded!
Q. Where are you located?
A. Holly Hopkins Jazz is based in the North Charlotte, NC area.
Q. Do you travel?
A. HHJazz is open to travel!
Q. Why should an event professional book you?
A. Event professionals should consider HHJazz when they need a creative musical group that is adept at providing "background" music, but also able to step it up for a "show" environment! Country club and restaurant teams recommend HHJazz for exactly that! And, with the HHJazz musically organic, creative live music approach, listeners can enjoy a fresh, relaxing, but intensely energetic vibe!
Q. Do you have the capability of providing your own sound & lights?
A. With advanced notice, sound and lights can be provided for an additional service charge.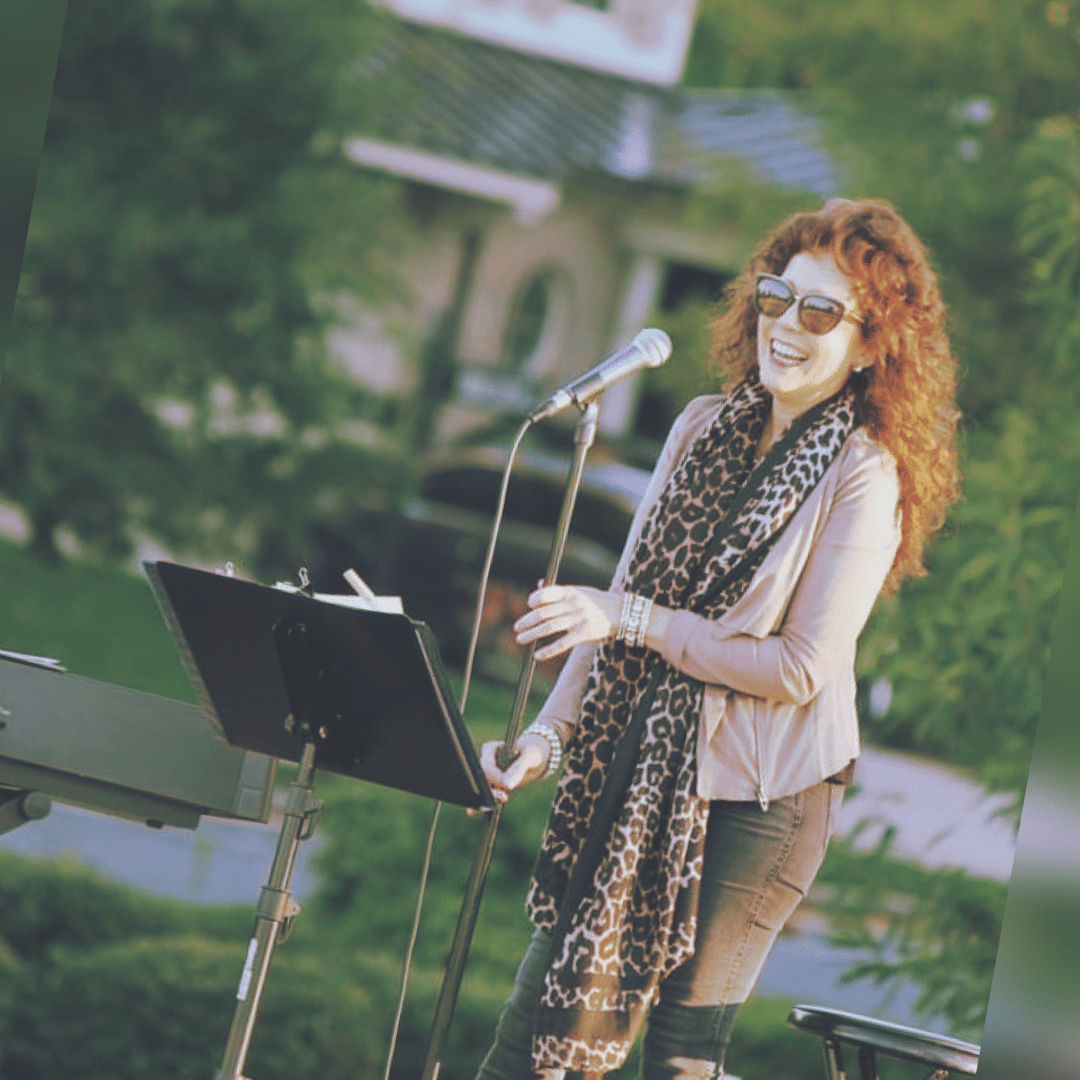 Holly Hopkins Song List