Garrett Huffman is a talented young singer/guitarist taking the Charlotte area by storm with a unique selection of country, 80s, and alternative pop favorites and a few pleasant surprises in his song list.
Q. What style of music do you play?
A. I do a combination of old and new country, pop, alternative, 50s, 60s, 70s, 80s, 90s to the 2000s along with today's hits. I always play to the crowd and adjust my set list accordingly. I am always adding new songs to my set list. For a list of some of my songs, please refer to my song list in my profile.
Q. How many pieces do you typically play as and what instruments are they?
A. I am a solo musician who sings and plays the acoustic guitar. I also add the harmonica to some songs.
Q. Do you play in other configurations?
A. Not yet. Currently, I am a solo vocalist, guitarist, and entertainer.
Q. Why did you become a professional musician?
A. My musical journey began in the spring of 2020 when I decided to teach myself how to play the guitar over quarantine. From there, I fell in love with singing and songwriting. I also found a passion for performing and entertaining a crowd. As of February 2023, I have played approximately 200 shows and have found that this is my calling in life and feel so blessed that I am able to do what I love.    
Q. Where are you located?
Q. Do you travel?
A. Yes, I am willing to travel.
Q. Why should an event professional book you?
A. With almost 200 shows under my belt as of February 2023, I understand what makes a good performance. I try to make each person feel that they are part of the show and alter my set list according to the crowd, venue, and client. If requested, I take song requests. I always strive to deliver a fun, family friendly, and interactive show that leaves the crowd satisfied and wanting more. I am a signed artist with Iron Gate Records in Nashville, TN, and have an endorsement deal with Willow Creek Guitars in Indiana. My goal is to leave the crowd with a show that they will remember.
Q. Do you have the capability of providing your own sound & lights?
A. Yes, I provide all of my own sound equipment. Currently, I do not have lights.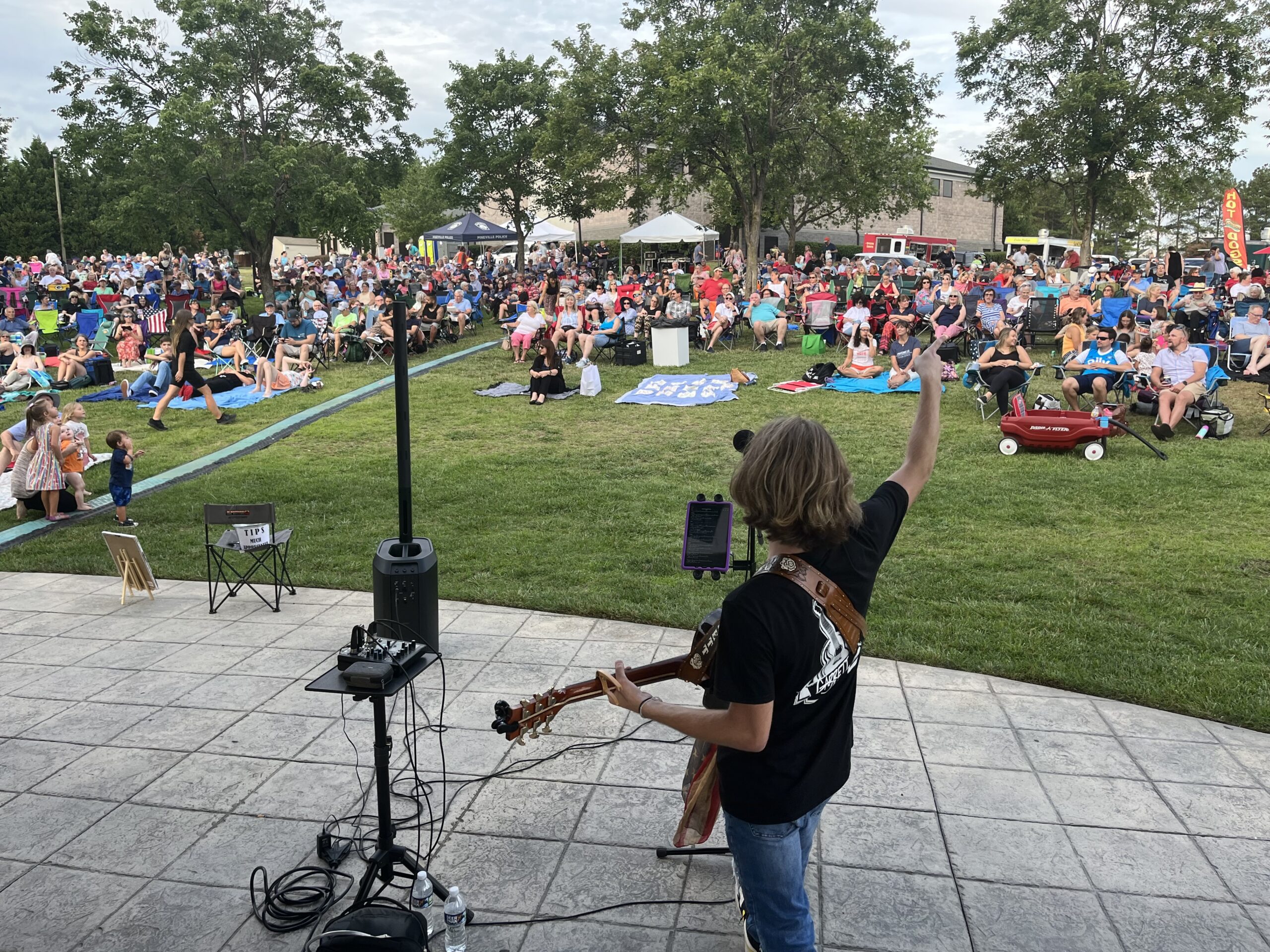 Song List