A Song For Mama On Mother's Day
The following musicians are fantastic options for Mother's Day entertainment due to their unique skills, professionalism and positive vibes. But don't take our word for it, check them out for yourself! Here are 3 live music ideas for a mother's day celebration.
An acoustic guitar and cello duo is a perfect compliment to a casual springtime celebration. Greenville, South Carolina's WireWood is a wonderful option to consider for Mother's Day brunch entertainment because they have each studied and taught their instruments at the collegiate level and offer a wide selection of unique arrangements of well-known songs, ranging from Top 40 to jazz standards and their own original songs.
Roy Daye, Jr. is a veteran of the Charlotte live music scene and an exceptional acoustic guitarist with a pleasant, soothing vocal style. Playing everything from John Mayer to Motown and Prince, his repertoire is as diverse as he is talented. Roy is an excellent choice for Mother's Day because he knows all the songs that Mom wants to hear!
Typically playing as either a 5-piece band with vocals or an instrumental quartet, Déjà Vu is a versatile jazz/soul/R&B outfit that brings the nostalgic sounds of Jill Scott, Sade, and Marvin Gaye and Aretha Franklin to every event they perform. On top of that, they are absolutely phenomenal musicians; every note of the video above was improvised on the spot and tastefully captured by LEMG's video team. Déjà Vu is an excellent choice for these reasons, and you can't help but "R.E.S.P.E.C.T." their high level of professionalism and positivity!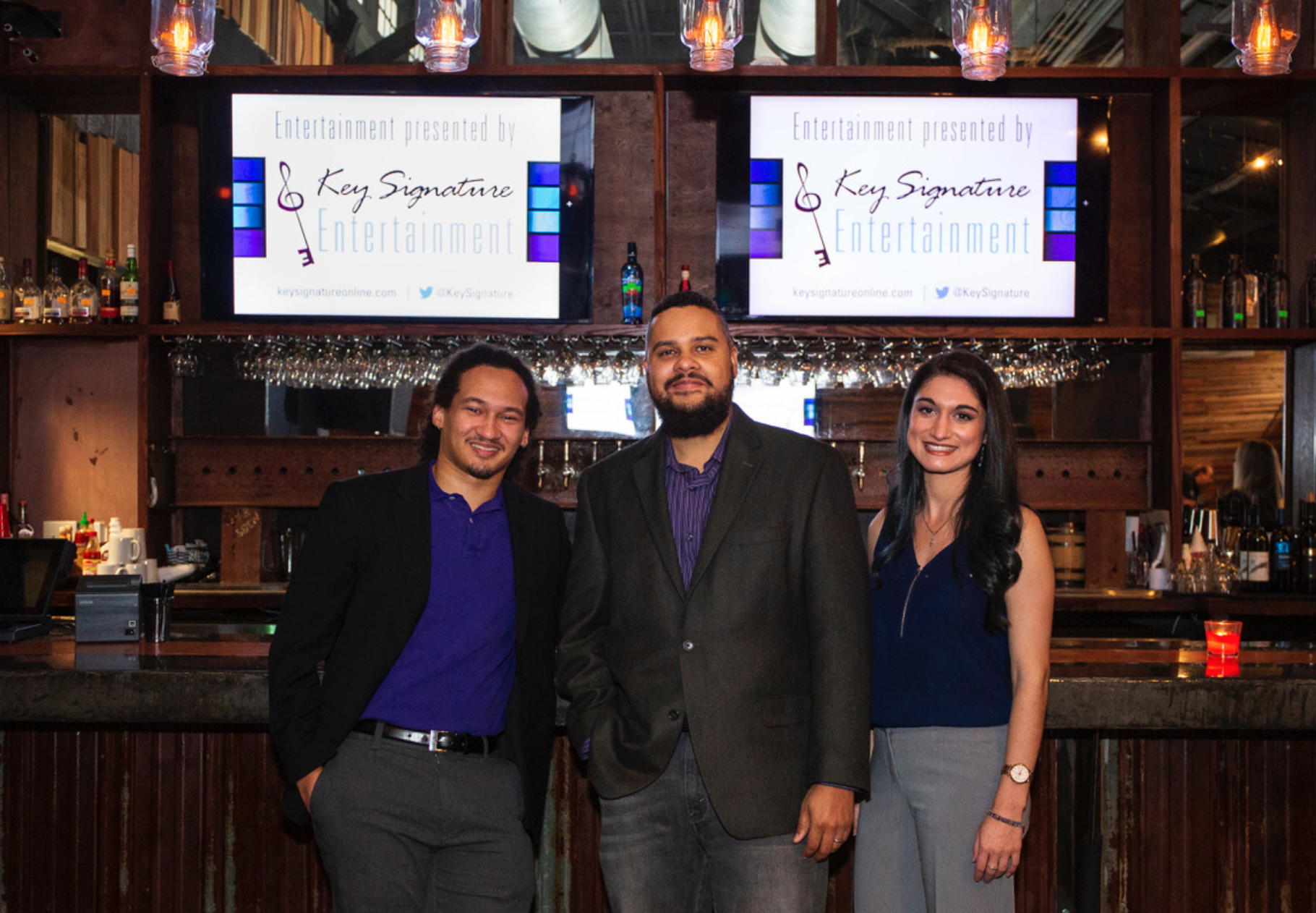 SUBSCRIBE TO OUR NEWSLETTER

Join The Key Signature Mailing List